Travel Tips
Bangkok Arrival
Here are a few tips to make arriving in Bangkok easier, answering some basic questions not usually covered in guidebooks, especially for those going on to Cambodia. These tips are good as of early 2000.

On arrival in Bangkok, people from most countries will not need a visa. Just show your passport at passport control and go through to pick up your bags. After you leave the baggage area, you will see some money-changing offices and the official taxi stand in the arrival area.
If it is daytime you may want to go to the Thai Air desk to buy or confirm your Phnom Penh ticket. (Royal Air Cambodge went under in late 2001.)

The official airport taxis will rip you off to the tune of $3-4 extra to get into central Bangkok. May be worth it because if you came from the other side of the world you may not in the best condition to negotiate with the illegal hack drivers. But if you want to save the few bucks, check the official price and then just go out the door and turn right. As you walk along that sidewalk, an illegal driver will come up and negotiate a price with you (Tell the taxi driver the name of the neighborhood you are going to). In case you don't know Thai, the driver will speak enough English for this conversation. Whatever price you arrive at, make sure to specify that it includes the highway (it's a toll road). Then follow him to his car, which with any luck is in the parking lot (less spooky than the garage).

Several of my friends have recommended the Atlanta Hotel on Sukhumvit Road (one of the major roads in town), easy to find and on the airport side of downtown. Has old style art deco, a swimming pool, and is in a decent area for walking around a bit, all for about $12/night. Don't let the taxi drivers pressure you into going to the hotel they recommend -- it will cost a lot more. They might even claim the Atlanta is full. Go there anyway; if it is actually full, the hotel staff will refer you to somewhere else nearby.

For Phnom Penh information, see my Cambodia travel tips.
---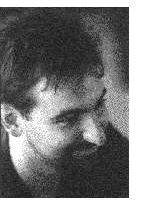 go to top of this page

e-mail me your comments