Spank 2000
in
Bedlam at Headlam!
They swore they would never do it again, but in June 2000, the members of Spank, Cambodia's pathbreaking rock'n'roll tensome, shocked the world by flying in from five countries on three continents to reassemble for a single sparkling performance at Headlam Hall, the near-legendary English music mecca.

"Yeah, we figured we'd seen it all, done it all--musically and artistically y'know?" said one member of the band on condition of anonymity. "But our fans were craving more, and we're a soft-hearted lot. We couldn't deny them, even if it was a bit of coals-to-Newcastle, or near Newcastle anyway."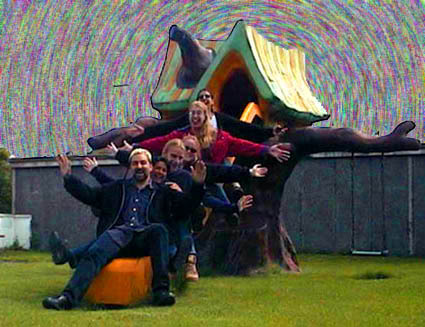 The Merry Spanksters show that even in the band's dotage it still has a wacky streak a mile wide. Here Rich (from New York), Beth M (from Jakarta), Glenn (from London), Sarah (from Phnom Penh), Shennia (from Canberra) and Beth D (from London) are caught in an unguarded moment of spontaneous hijinks in the beer garden behind the fish-and-chip shop in Gainford! Who said these decaying rockers were on a downward slide?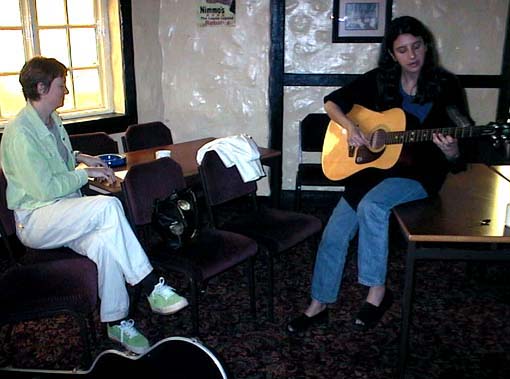 Rachel (from Brooklyn), seen here on keyboard, puts her imagination to good use as she rehearses with Beth D in the cathedral-like loft of Darlington's renowned Tap & Spile pub.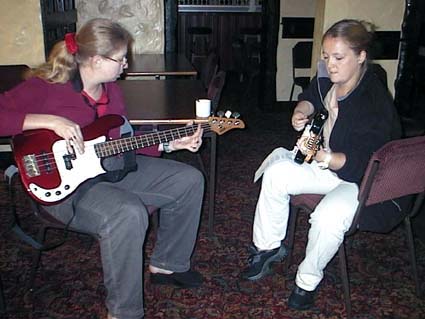 Shennia and Sarah make a few last-minute adjustments to a chord progression or a key or something like that. Every Spank song goes through a long and intensive vetting process to insure it is of topmost quality for their fans' aural consumption.



In the fragrant basement of the Tap & Spile, blushing bride Rachel, bravely fights her way through a brief period of confusion.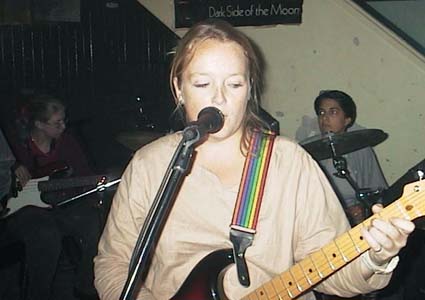 Sarah skillfully adapts her blistering technique to an unfamiliar axe. Stratocasters, she points out, are not necessarily made by Fender.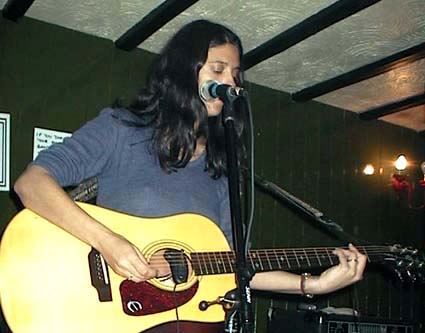 Beth D prepares her acoustic for a beating like it's never had before. After the show, parts of this instrument were found in a hedge in East Cowton.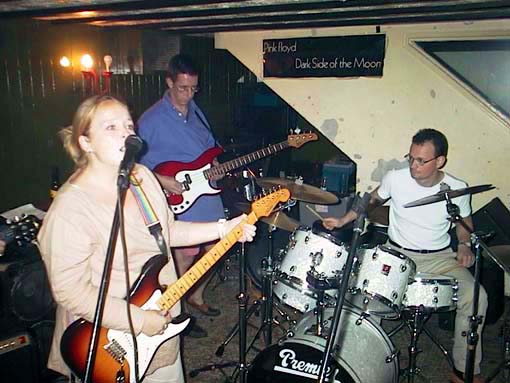 Can Spank put the pieces back together, a year later and two continents away (depending how you count them) from their cataclysmic genesis in Cambodia? Sarah, Jude (of Guilford) and Rob the blushing groom (of Brooklyn) rehearse, undistracted by the infamously vicious Darlington constabulary battering down the door of the Tap & Spile with a mechanical ram.
A spile, by the way, is the little cork or wedge of wood that you have to pull out of the hole in the top of the keg so the beer will come out the tap.



Entering the Spank zone. Nothing concentrates the mind like a well-hit croquet.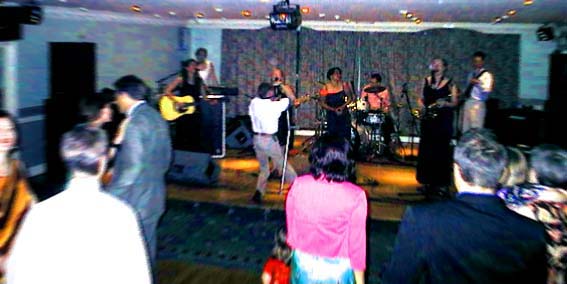 Fans are stunned out of their usual jaded, 1990s-style apathy as the tidal wave force of a rejuvenated Spank shakes the timbers of venerable Headlam to their medieval foundations. Welcome to the next millennium, Earthlings!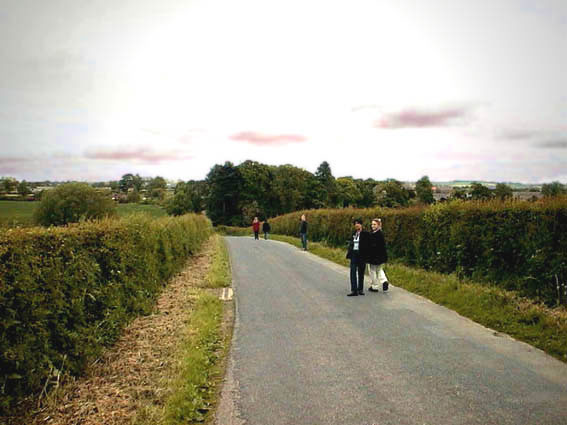 "See you next time!"
Members of Spank hit the road, Jack, leaving only happy faces and broken hearts behind. It's the tears of a clown all over again for these rock legends.


---