Living
New York at last
Yes, I'm in New York. Do you mind if I say how much I love it? Here it is: I love, love, love it. I'm living in SoHo, in the dead center of the part of town that people like you and me would choose if we could normally afford it (at least until we figure out that it's la-la land for little millionaires). Yes, it's a sixth-floor walk-up, but that also means it's sunny, and good exercise too, not to mention spacious for one person, by local standards.

Every day I wake up and realize where I am and revel in it. I may need a psychological evaluation. Good things: espresso machine that I got out of my father's garage in Chicago, bicycle--my own bicycle!--that I bought back from Dave, who bought it from me when I moved from Philadelphia to Cambodia in 1995. When I get on that bike I feel like I'm coming home.

Many other friends around, including but not limited to David and Cynthia and Adam and Bernie (M) and Eileen and Ann and Abe and Rob and theoretically Rachel. A walking neighborhood with everything I need within a block or two, and subway stops for all lines in every directions.

A neighbor on the fifth floor who puts her three-foot iguana in the hallway to catch the afternoon sun, monks in brown robes with rope belts just across the street, movie shoots blocking the sidewalks, models on stork legs gangling in crowds of punks, brokers, artists, fashion designers, web designers, immigrant vendors, bicyclists smoking cigarettes passing streetcorner massage stations, steam rising from vents, the smell of honey-roasted nuts sold from carts, Italian barbershops and bakeries, happy hours at bright bars on West Broadway and dark bars in East Village basements.

Intellectual and creative ferment: I've met about ten times as many interesting people here in a month as I did in six months in Seattle.

How did it come to pass? In brief, I visited east in August, returned to Seattle and realized that it--Seattle--was a big part of my problem. Too suburban, too monied, to car-centric, too soulless. The days of grunge and counterculture are over in Seattle, snuffed out by gobs of software cash carried by one-dimensional Micro-drones and the lawyers, real estate agents and outdoor equipment vendors that feed off them.

My sister was selling her car, so I put the essentials in the trunk and drove to San Francisco. Gave it a week to prove it would pay me to stay there, but proof was lacking so as per my plan I proceeded to New York, via Nevada, Wyoming, Colorado, Nebraska, Iowa, Illinois--a few days in Chicago with my father--Indiana, Ohio, Pennsylvania, New Jersey and the Holland Tunnel into lower Manhattan.

So that, plus side trips to Providence and Washington DC, is how I put 5,467 miles on the car since I left my sister's place, a number I know because I'm sitting in the car which right now is the only remaining drag on me and relic of Seattle, sitting in the car because the parking doesn't become legal until 2pm but you have to take a space early or they all fill up and you have to put the car in a garage for $35 a day.
---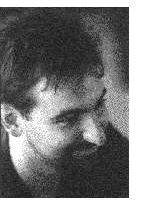 go to top of this page

e-mail me your comments