CAMBODIA: MARCH 30, 1997 GRENADE ATTACK
Posted March 29, 2005: A Tragedy of No Importance
Detailed article and investigation on the grenade attack
click here to read
A June 29, 1997 article from the Washington Post. This was the first reliable public claim that the FBI knew Hun Sen was in some way responsible for the grenade attack.
FBI Points Finger in Cambodian Attack
Leader's Bodyguards Blamed for Assault that Killed 20, Injured American
By R. Jeffrey Smith
Washington Post Staff Writer
Sunday, June 29, 1997 ; Page A20

PHNOM PENH - The first grenade explosion sounded like a large cherry bomb going off at a Fourth of July parade, according to Ron Abney, an American whose leg caught a pellet of metal shrapnel as he watched a noisy demonstration in front of the National Assembly building on Easter Sunday, March 30.

Then came three more grenade explosions in rapid succession, which blew the arms or legs off dozens of other onlookers and led to at least 20 deaths and 150 injuries, transforming a grassy field into a bloody tableau of panic and mayhem. But what happened next, according to witnesses, was as shocking as the blasts.

A cordon of soldiers surrounding the protest opened to allow the passage of several men suspected of throwing the grenades, but closed to block their pursuit by protesters. Other soldiers blocked ambulances or taxis from reaching the area to carry away the wounded and discouraged passersby from offering assistance.

In a classified report that could pose some awkward problems for U.S. policymakers, the FBI tentatively has pinned responsibility for the blasts, and the subsequent interference, on personal bodyguard forces employed by Hun Sen, one of Cambodia's two prime ministers, according to four U.S. government sources familiar with its contents.

The preliminary report was based on a two-month investigation by FBI agents sent here under a federal law giving the bureau jurisdiction whenever a U.S. citizen is injured by terrorism. But the FBI agents were forced to leave last month before they could complete their probe because U.S. Ambassador Kenneth Quinn told them they had been targeted for assassination and could not be protected adequately, the sources said.

The bureau says its investigation is continuing, but the agents involved reportedly have complained that additional informants here are too frightened to come forward.

Hun Sen, 46, is the most powerful man in Cambodia today, with a military force of about 1,000 men at his personal disposal, and diplomats here say that even if the charges are proven, he will not leave office without a fight. The chance of obtaining a fair trial for those involved in the bombing is also considered slim, because Hun Sen's party controls both the Interior Ministry and the judiciary.

That leaves Washington with few viable options for resolving the bombing case without destabilizing the Cambodian government.

"If Hun Sen ordered that act and the murder of more than 15 people, we want to know," a senior State Department official said. "As a practical matter of how you proceed [if it is proven], I don't know." Another senior U.S. official predicted that Washington will have enormous difficulty ending its dealings with Hun Sen, given a lack of viable political alternatives "if you want to get something done in Cambodia."

On June 17, troops allied with Hun Sen skirmished in the capital with those allied with the other co-prime minister, Prince Norodom Ranariddh, who has accused Hun Sen of orchestrating the bombing. A rocket-propelled grenade landed near Quinn's residence. The fighting was quickly squelched, but the capital has remained on edge.

The two prime ministers also have been jockeying over whether new defectors from the Khmer Rouge guerrilla group led by Pol Pot are to be given a voice in national politics, amplifying tensions here and causing some observers to fear the country may soon be plunged back into civil warfare.

The organizer of the March 30 protest, Sam Rainsy, 48, leader of the chief opposition Khmer National Party, escaped injury in the attack when one of his bodyguards shoved him to the ground and stepped in the path of a blast. Rainsy has called for an international commission to investigate the blast and ensure that those behind it are punished.

"Finding the attackers . . . is critical to the process of ensuring the rule of law and rooting democracy in Cambodia," he said.

No international intervention is needed, countered Interior Minister Sar Kheng, a high-ranking official of Hun Sen's political party. Speaking as a law enforcement official, he said the local investigation "is going smoothly but not fast," and pledged to pursue the allegations by arranging for his investigators to interview officers of Hun Sen's bodyguard force -- with Hun Sen's permission.

"Now let me speak as a party official," Sar Kheng went on. "We did not commit this crime although we are blamed." He noted that the incident had greatly benefited Rainsy's party by showering him with publicity and sympathy.

When the demonstrators arrived at a grassy park in front of the assembly building on March 30, carrying a banner that said, "Down with the Communist Judiciary," they found the area surrounded by troops dressed in the distinctive battle gear of the unit assigned to protect Hun Sen, whose barracks were several blocks away.

Rainsy said in an interview that he spoke for 10 minutes, standing on a stool, and the first grenade was lobbed at him a minute after he stepped down. Then "someone said, `We missed the target,' and another grenade landed exactly where I had been standing. . . . A third grenade came [six feet] in front of me. They were following me as I crawled away."

Abney, an official of the International Republican Institute who was helping Rainsy's party organize, said he was walking over to shake Rainsy's hand when shrapnel struck his leg "like a bottle or a brick" and knocked him to the ground. "Whoever threw them must have done so in full view of the troops," he said. "They disappeared into a pagoda, right in front of the compound for Hun Sen's troops."

One woman told interviewers at the Cambodian League for the Promotion and Defense of Human Rights that she appealed to some soldiers for assistance after shrapnel hit her hand. "Instead of helping, they hit me on my head," she said. Another witness told U.N. investigators that some of the soldiers urged a suspected grenade-thrower to "run faster" to escape pursuers from the crowd.

The next major article appeared on the United Press International wire on August 21, 1997.
U.S. accuses Hun Sen on drugs; terrorism
BY Sid Balman Jr., UPI Diplomatic Writer
WASHINGTON, Aug. 21

The Clinton administration has concluded that Cambodian strongman Hun Sen was complicit in a bloody grenade attack on a rally of political opponents during March, and that the government he installed following a coup in July obtains much of its financing from narcotics traffickers.

The Clinton administration just completed an intensive inter-agency review of U.S. policy toward Cambodia and of the allegations against second prime minister Hun Sen, who seized power July 4 in a violent coup that left 41 political opponents dead and forced first Prince Norodom Ranariddh into exile.

Despite what American officials involved in the review term "irrefutable" evidence of Hun Sen's involvement with the heroin and marijuana trade in Cambodia and his role in the grenade attack, which triggered an FBI investigation since an American was injured, the Clinton administration determined it had little leverage to effect events there.

That conclusion was driven home last month in Malaysia when Secretary of State Madeleine Albright pressed her Asian counterparts to suspend all but humanitarian assistance to Cambodia in protest of the coup, a policy adopted by the United States.

But the nine-country Association of Southeast Asian Nations, which suspended Cambodia's entry into the regional bloc, and Japan refused to comply with Washington's wishes. The Asian rebuff has left the Clinton administration wringing its hands, with little it can do other than stand aside while Cambodia's neighbors attempt to bring a semblance of democracy back to a nation still traumatized by the murder of at least 1 million people at the hands of Pol Pot and his Khmer Rouge cadres during a genocide in the late 1970s.

For now, the U.S. officials say they are not considering any further sanctions against Cambodia since the penalties would hurt civilians far worse than Hun Sen. They also have rejected suggestions to break relations with Cambodia or to recall Ambassador Kenneth Quinn from Phnom Penh.

A senior U.S. official deeply involved in the debate, speaking to United Press International under conditions of anonymity, described the policy quandary facing Washington in this way, "If Hun Sen is killing people and his friends are involved in drug trafficking, then why are we dealing with him? Because we have given the Asians the lead and recognize that our leverage is limited as long as the Japanese and others are unwilling to consider strong economic sanctions."

The only option now available to the Clinton administration is to find ways in which it can "educate" the international community about their findings on Hun Sen. U.S. officials at the State Department, the FBI and American intelligence agencies say that is the reason they agreed to reveal their stark conclusions to United Press International, providing their names were not used.

The conclusions concerning the March 30 grenade attack at an opposition rally in Phnom Penh, which killed 17 people and wounded more than 100, are found in a classified report prepared by the FBI. U.S. officials shared the findings with UPI, but declined to provide a copy of it.

American Ron Abney of the Washington-based International Republican Institute was wounded in the attack, which is why the FBI became involved in the investigation.

The report, which the FBI has not formally released out of concern it could further destabilize the volatile situation in Cambodia, concludes that Hun Sen's personal bodyguard unit masterminded and participated in the brazen attack -- hurling at least three hand grenades into the crowded rally from speeding motorcycles.

A U.S. official summarized the report for UPI, saying "there are obviously a lot of strong indications Hun Sen and his people ordered and participated in the attack."

The Clinton administration is concerned about the grenade attack, but not as much as it is about evidence linking Hun Sen to narcotics trafficking since much of the world's illicit drugs are destined for the United States and Europe. Cambodia has become a major transshipment point for Southeast Asian heroin and marijuana in recent years, with 120 tons of Cambodian marijuana seized in Europe during 1996.

Cooperation with Washington's war on drugs, primarily the formation of anti-narcotics units and efforts to control production, was good enough before the coup that President Clinton formally determined this year that Phnom Penh was doing enough to continue receiving financial assistance in that area. If asked to make that determination today, Clinton administration officials say the president would be "hard pressed" to endorse Cambodia's counter-narcotics cooperation with the United States.

They single out Hun Sen's close personal and financial relationship with prominent Cambodians allegedly involved in the drug trade -- particularly tycoon Theng Bunma -- as strong evidence his government is abetting narcotics traffickers in exchange for their support.

Theng Bunma, president of Cambodia's chamber of commerce whose $400 million in assets include a hotel, bank, trading firm and holding company in neighboring Thailand, carries a diplomatic passport in his frequent travels with Hun Sen. Theng Bunma, who has repeatedly denied the allegations, holds the official title of economic advisor to Chea Sim, acting head of state and chairman of the ruling Cambodian People's Party.

Bunma, who U.S. officials say is a "major player" in the heroin and marijuana trade, has lavished the Cambodian government with millions of dollars in interest-free loans and gifts, including limousines, helicopters and an aircraft used by Hun Sen and his associates.

State Department spokesman James P. Rubin says that was the rationale earlier this month for banning Theng Bunma from entering the United States. Rubin tells UPI, "We believe there are reliable reports that Theng Bunma is involved with drug trafficking, which is why we took away his visa, and a close associate of Hun Sen. The current political situation in Cambodia has certainly complicated our anti-drug efforts."

Next document: Is the US Blocking a Cambodian Bombing Investigation?, a City Times article treating questions around the FBI and State Department roles in the investigation
---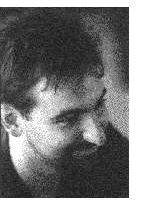 go to top of this page

e-mail me your comments