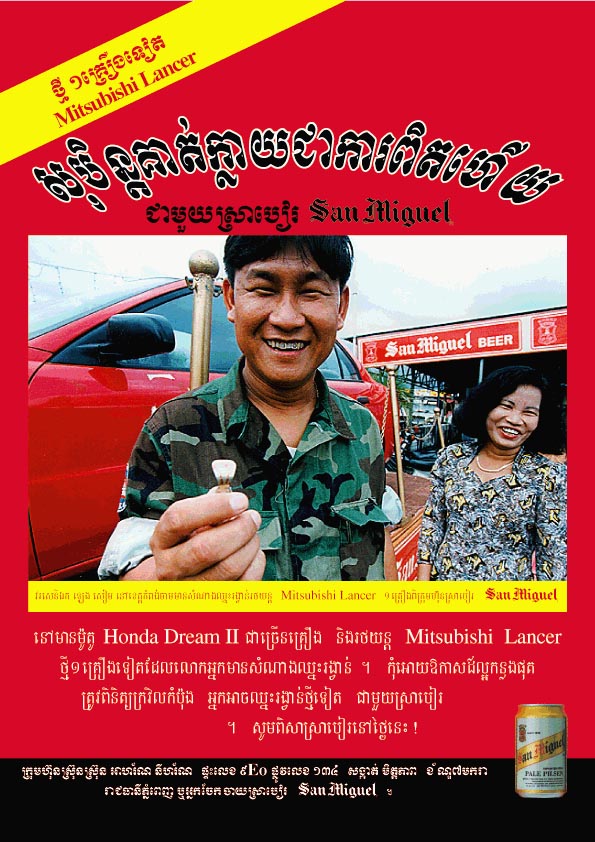 Winning Smile
(QuarkXPress, Photoshop, Freehand)
1997 for J. Walter Thompson Cambodia

This Cambodian army officer was the first to win a new car in San Miguel's pull-tab prize contest. At last his wife had reason to be happy about all that time he spent at the bar.

The ad ran on the back cover of Popular magazine, the highest circulation magazine in Cambodia. A landscape version ran in Rasmei Kampuchea, the highest circulation newspaper.

Design was constrained by the theme of an earlier series of San Miguel ads. The photograph was taken by Ian Taylor of J. Walter Thompson Cambodia.
---
Click the image for a closer view
Close this window to return to portfolio, or click here