Cambodia: Abducted Australian forced to sit on live hand grenade
Tuesday December 23 1997
By HUW WATKIN

An Australian businessman kidnapped in Phnom Penh at the weekend said he was ordered to sit on a live grenade during the "terrifying experience".

David Kellaway, 40, of Adelaide, said yesterday he was convinced he would be killed by his abductors, who held a gun to his head and forced him to sit on a live hand grenade after he was snatched from a city street on Saturday afternoon.

"This was a very professional extortion attempt. These guys were very aggressive and obviously meant business," said Mr Kellaway, a long-term resident of Phnom Penh and information technology manager for the Mobitel Cam GSM telephone company.

Mr Kellaway had just climbed into his Toyota Landcruiser after leaving the house of a friend on Saturday when a man with a handgun appeared on the passenger seat next to him.

"I immediately offered him my wallet and mobile telephone but he turned them away," Mr Kellaway said, adding he then noticed a second man approach the vehicle.

Mr Kellaway said he was then pulled into the back of the vehicle, handcuffed and held down with a pistol to his head while a third man drove the vehicle away.

"I told them I only had US$80 [HK$618] in my wallet but one shouted '50,000 tomorrow, 1 pm. Boom, boom!' ".

At one point, while the vehicle was being driven east away from the city, Mr Kellaway said he was made to sit on the grenade.

But after about five hours his abductors appeared to accept his repeated claims that he did not have US$50,000 and decided to release him.

He was dumped by the roadside about 60 kilometres southwest of Phnom Penh on Saturday night. His abductors drove off in his vehicle after handing him his bag, lap-top computer and US$10 for a taxi back to Phnom Penh.

Mr Kellaway speculated that his abductors had been watching his movements for a number of days before making their move.

"I think they believed I was the general manager of Mobitel, as it was his vehicle that I was driving," he said.

A municipal police spokesman said the force was continuing to investigate the incident and that, unfortunately, the risk of kidnap and extortion was "a fact of doing business in Cambodia".

"We have many cases like this, particularly with Chinese and Cambodian businessmen," the police spokesman said.

"But it is unusual for Westerners to be taken."

The Australian Embassy said it did not plan to upgrade security warnings as a result of the incident, but urged its citizens to be "very wary of their surroundings" at all times.
---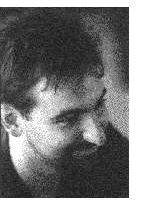 go to top of this page

e-mail me your comments